5, 6, 7, 8...
Build Your Dream Dance Studio
60 DAYS TO MASTER THE BUSINESS SKILLS YOU NEED
Book is out NOW!Buy Build Your Dream Dance Studio and get access to the Mini Business Training (for social dance instructors). Email us your receipt to info @ sodance.uk.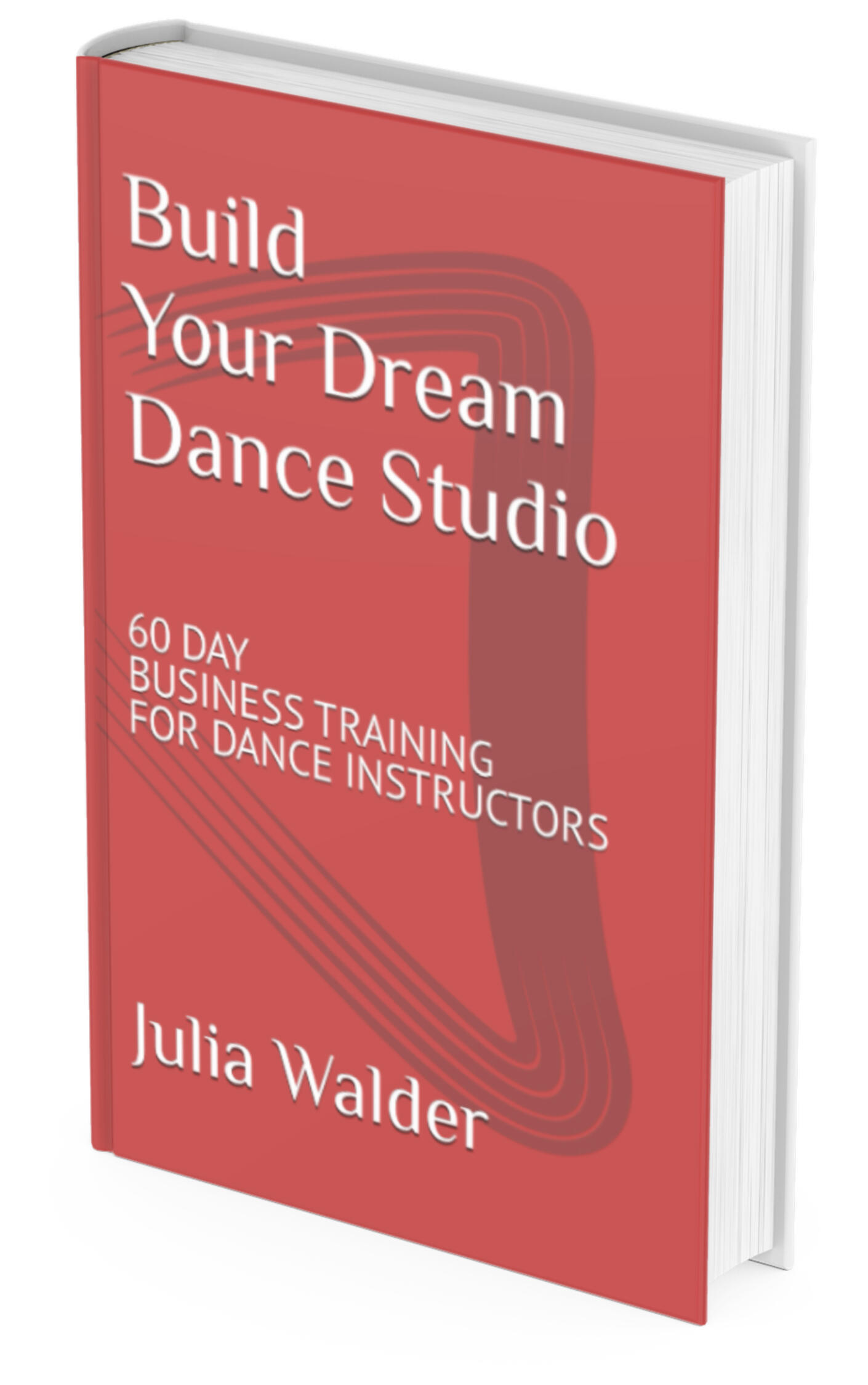 ABOUT THE BOOK
Master the key skills you need to attract more students and transform your dance business.
This is a straightforward, step-by-step book that can help transform you into somebody who has the practical skills and business knowledge to build the dance studio of your dreams.No fluff. No hidden secrets. No false promises. Just an easy plan that works.This book is showing you the Roadmap to success and the proven Framework, used by Julia herself and other dance business owners, to build a successful dance studio. A blueprint that can be easily adapted to your own studio.
By reading this book, you'll embark on a 60-day personal journey, and over those 60 days you will learn what personal and business skills you need in order to be successful in this industry. The topics covered include marketing, effective dance teaching, building a dream team and additional revenue streams.If you ever wonder why other schools do much better than you – even though you're technically a better dancer and dance instructor – then it might simply be because they have honed the right personal and business skills in order to succeed. Now you, too, can learn these skills from this very book.
WITH THE BOOK YOU WILL ALSO GET :
Student Persona Template

Social Media Content Calendar Template

How To Build a Converting Website eBook

How To Build Your Dream Dance Studio: The 11 Step Checklist eBook
---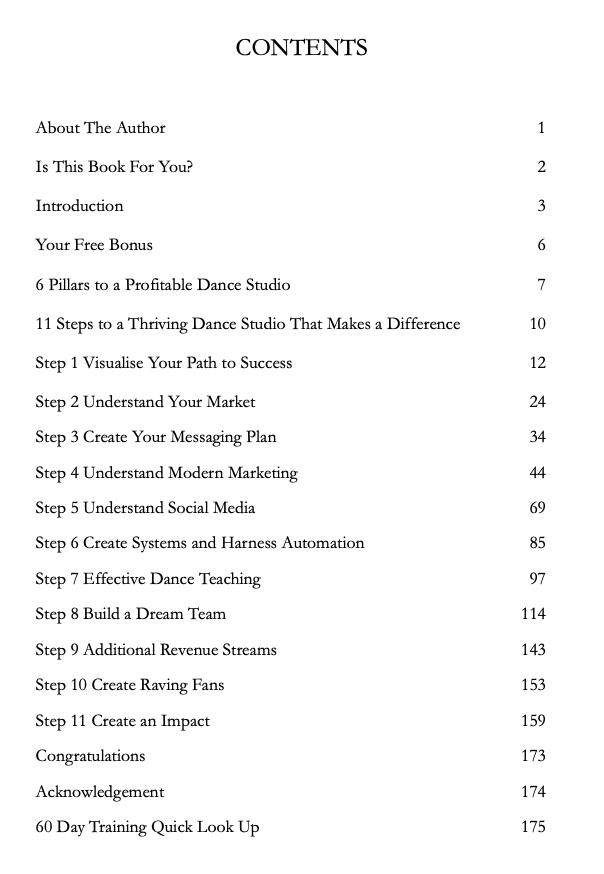 About the author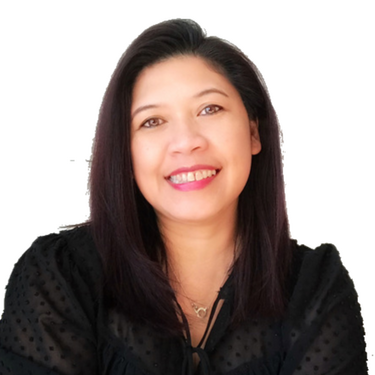 JULIA | THE DANCE BUSINESS GUIDE
Following her move to a new country, Julia shifted her focus from running her own successful dance studio onto running a business coaching service for dance studio owners instead.Her website sodance.uk is built as a hub to help dance studio owners run and grow their dance studios. It gives you access to her online courses, coaching and copywriting services, and other useful resources. She hopes this book can reach a wider audience and help even more people build a successful and profitable dance business.Julia still goes out social dancing in her spare time and still wholeheartedly believes in the power of social dancing to make the world a better place.
---
© Social Dance Collective. All rights reserved.
---